DIU became Champion in National Debate Championship -2011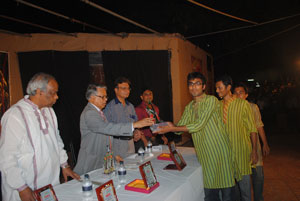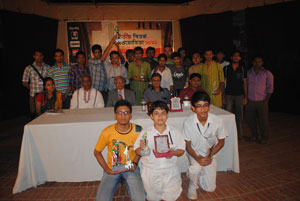 Daffodil International University Debating Club (DIUDC) became Champion at the Grand final of the National Debate Championship 2011 organized by the Jahangirnagor University Debate Organization in association with Ministry of Freedom fighters, Peoples Republic of Bangladesh. DIUDC beat Dhaka University Debating Society in the Grand Final. Before that they beat Jahangir Nagar University Debate Organization in the semi-final match in their home ground. DIUDC faced Dhaka University Debating Society in the Grand Final held at Muktomoncho of Jahangirnagor University today at 6.00 pm in the evening. Professor Nazrul Islam, Chairman, University Grants Commission handed over the Champion Trophy as the chief guest to the members of the DIU Debating Club. 28 reputed Public and Private universities debate team from around the country participated in the tournament.
This is an another milestone for DIU Debating Club as well as for the Daffodil International University.