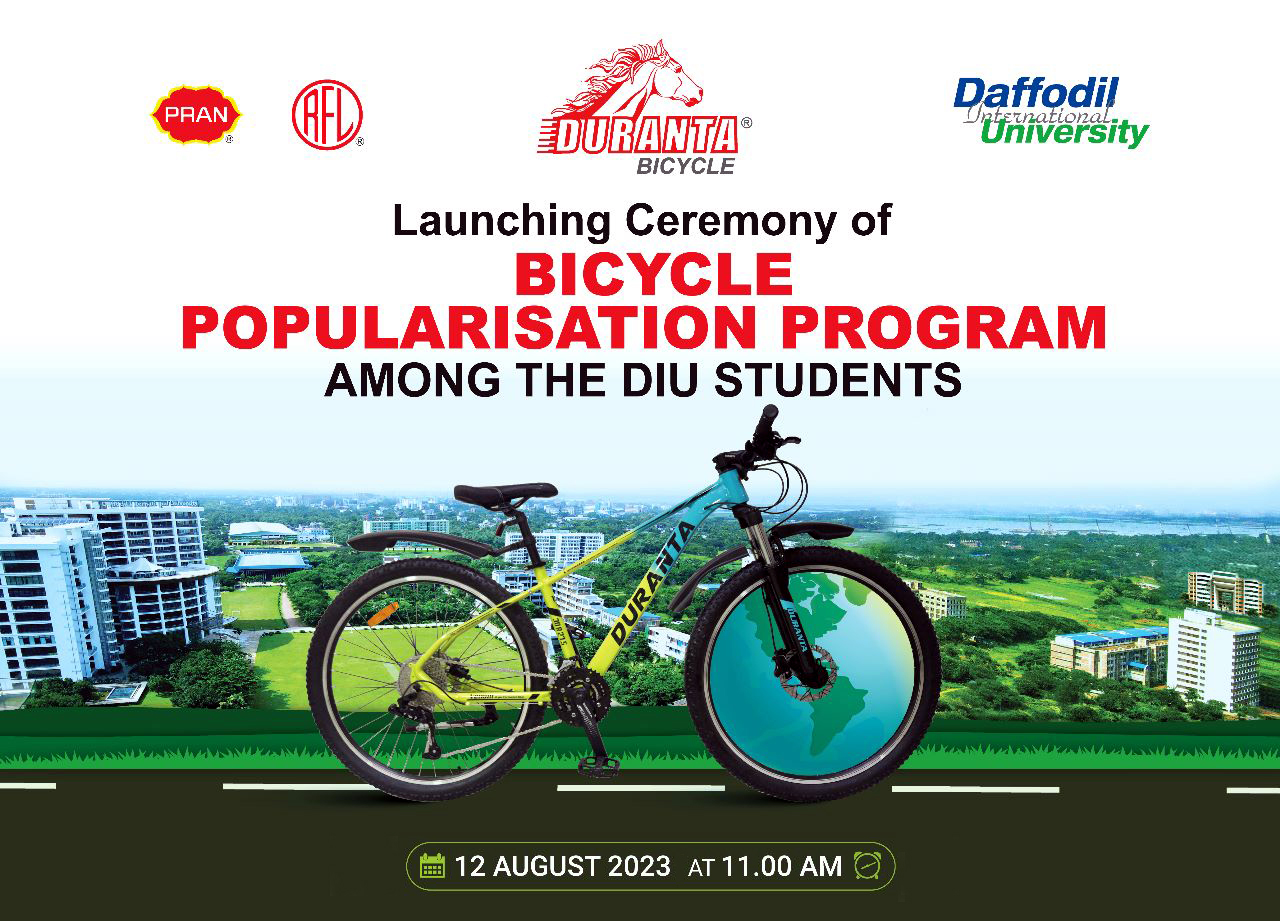 🌿 Embracing Sustainability: DIU Partners with PRAN-RFL Group for Pollution-Free Campus Commute! 🚴‍♂️
🚲Get ready to pedal towards a greener future at Daffodil International University (DIU)! We're excited to announce our groundbreaking collaboration with PRAN-RFL Group to introduce a pollution-free mode of transportation on our campus.
Dr. Md. Masudur Rahman, Chairman, SME Foundation will present as the chief guest while Md. Mostak Chowdhury, COO, RFL Bike will present as the special guest. 
🗓️ Mark Your Calendar: August 12, 2023
🕒 Event Time: 11:00 AM
📍 Venue: DIU Campus