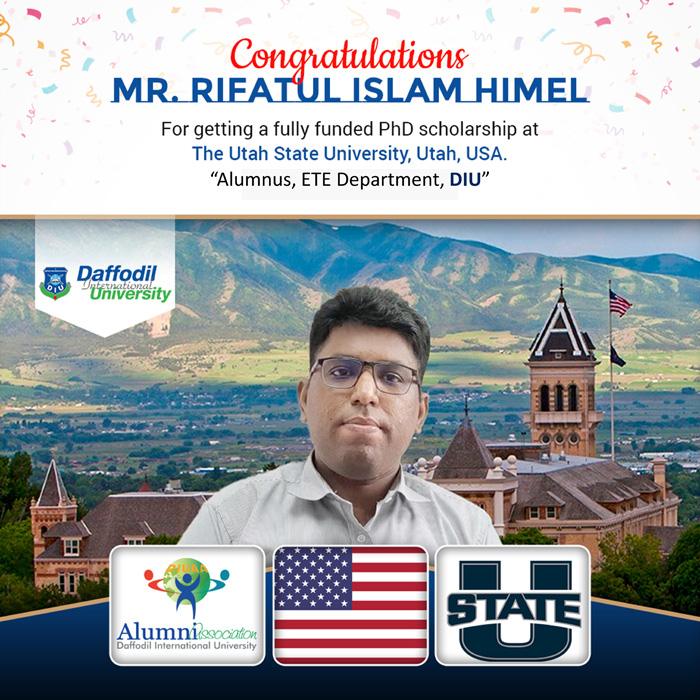 Mr. Rifatul Islam Himel, an alumnus from the Department of Electronics and Telecommunication Engineering (ETE), Daffodil International University (DIU) has received a fully funded PhD scholarship at The Utah State University, Utah, USA. He completed his Post-Graduation in 2022 with an extraordinary result of CGPA 4.00. He has good work experience as well.
Utah State University is ranked 13th in colleges for aviation degrees, 8th Best Online Universities in 2022 and 2nd in Masters in Health Science around the world. It is also 1 of  the safest campuses in the United States.
Mr. Himel has a vision of creating an impact in the electrical engineering sector with his knowledge and interest in data science with cognitive and meta-cognitive science research.