Main Campus wins by 3-0 goals against Sobhanbagh Campus (Campus-3) in a Friendly Match
Main Campus Team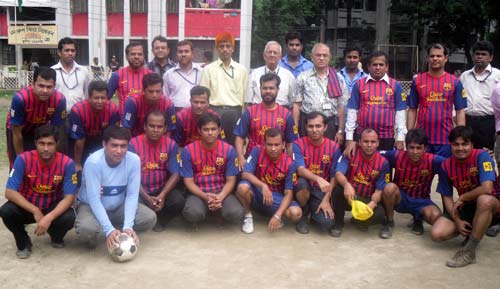 To build close interaction between faculty members and administration people of different department of Daffodil International University a friendly Football Match between Main Campus and Sobhanbagh Campus ( Campus-3) was held on September 29, 2011. Faculty members and Administration people of the university participated in the Friendly Match.
Sobhanbagh Campus Team
Main Campus wins by 3-0 goals against Sobhanbagh Campus (Campus-3)
Vice-Chancellor Professor Dr. M. Lutfar Rahman, Emeritus Professor Dr. Aminul Isam, Registrar Dr. Md. Fokhray Hossain and other high officials of Daffodil International University were present and watched the friendly match.