CDC team meets Managing Director of Prime Bank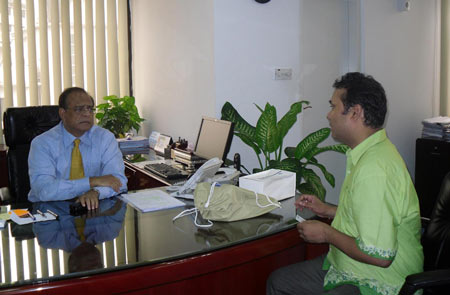 Photo: The coordinator of CDC in the discussion with Managing Director of Prime Bank Ltd.
Career Development Center (CDC) of DIU officials, led by Syed Mizanur Rahman Raju, Coordinator, CDC met M. Ehsanul Haque, Managing Director, Prime Bank Ltd. at his office on the 3rd August 2011. They discussed about the possibilities of recruiting DIU Students as intern and in various positions as well. The MD of the Prime bank Ltd. showed his satisfaction for various development activities of DIU including One Student One Laptop project. CDC invited him to conduct a seminar which would be organized in the next semester.