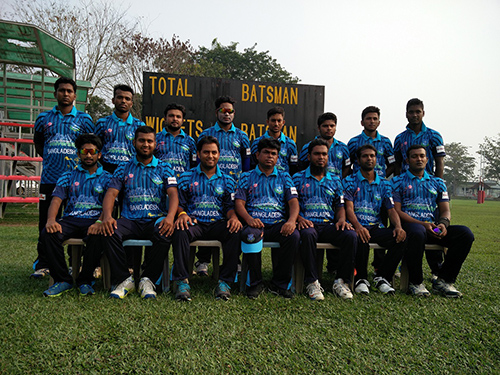 DIU Cricket Team in Malaysia
We are very happy to inform you that DIU Cricket Team won today's match against Singapore(made by Pakistan and Indian players) ) by 164 runs. DIU Cricket Team won the toss and decided to bat first. Our players started batting and collected 196 runs loosing 9 wickets. Mahbubul Alam Anik scored highest 61 runs, Shahin Kabir scored 33, and Salehin Rifat Shad 56 runs (and got 8 wickets). Shad became man of the match.
Our player's bowled well and Singapore became all out collecting runs 33 runs within 16 overs. Salehin Rifat Shad bowled excellent and got 8 wickets, he given only four runs. We became group runner up and tomorrow DIU Cricket Team will chase againstSrilanka (who are group champion of team B) in the semifinal.