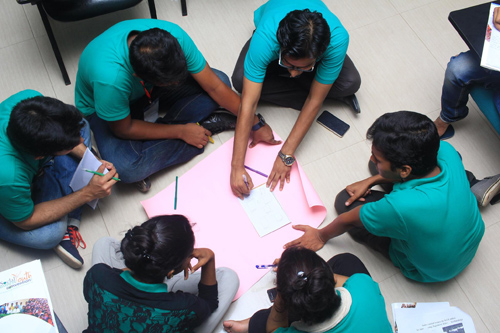 Students are busy with group wise brain storming session 
Social Business Exposure Program-Summer'15 came to an end on June 06, 2015 with great enthusiasm. Participants from BRAC University, AIUB, IUBAT, and ULAB and of course Daffodil International University have participated this one day and one night long exposure program. The program was organized by Daffodil International University Social Business Students Forum (DIU SBSF).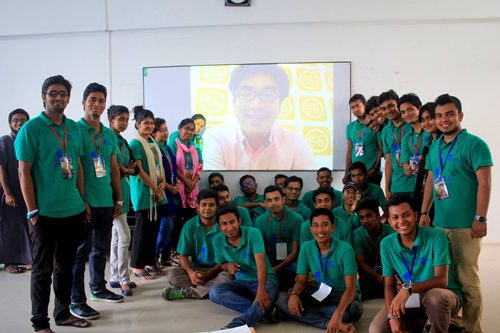 Participants pose for a photo at the Social Business Exposure Program-Summer'15
The inauguration session of SBEP- Summer'15 was conducted by Mr. Md. Kamruzzaman, Lecturer, Department of Business Administration, DIU on June 05, 2015. Mr. Masud Ibn Rahman, Associate Professor & Head of Social Business Cell, DIU conducted Social Business Design Lab; Where Students learned basics of social business and developed their own social business idea through flip chart.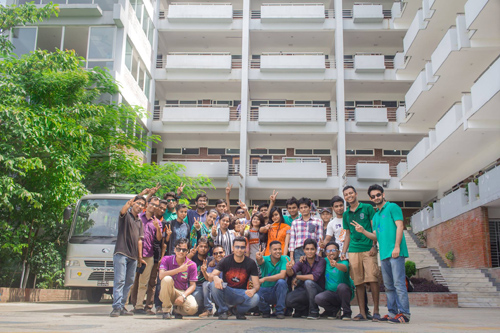 Participants of Social Business Exposure Program-Summer'15 in front of Academic Building of DIU Permanent Campus
Mr. Tomoya Watanabe, CEO, Lanka Creative Partners graced the session of Social Business & Japan through online where Mr. Michael Wirtz, working for the chair of Prof. Dr. Christine Volkmann, University of Wuppertal, also took the session entitled "Social Business Innovation.
Students from different background also participated effective learning session conducted by Mr. Kamruzzaman to learn ethics, moral values and career planning on that evening.
Students also participated different games and BBQ session with lots of fun. The DIU SBEP team believes that " Learning is fun"