Workshop conducted by Texbarta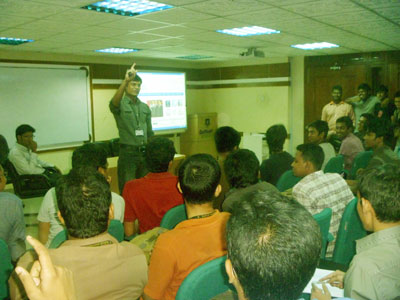 A workshop was conducted by 'Texbarta', a students concern of the department of TE, DIU, on the following topics on 23th April 2011 at room no 306, Main Campus, DIU:
# How to complete teaching evaluation.
# How to use e-mail address.
# How to use virtual university.
# Why DIU is the best.?
# Ethics on student life.

This workshop was performed for the students of the department of Textile Engineering basically for new comers. It will be continued about 4 days more.
The workshop was conducted by Md.Enamul Haque, the Editor and Publisher of Texbarta.