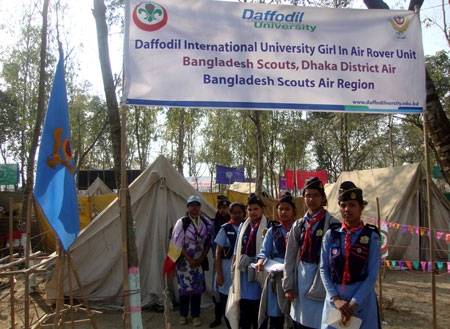 Girls in Rover of DIU Air Rover Unit in front of their Tent
at 5th National COMDECA

Daffodil International University Air Rover Unit participated at the 10th National Rover Moot and 5th National Community Development Camp (COMDECA) which was held during 29th January to 04th February 2013 in Moynamotir Chor, DebiGonj, Panchagar.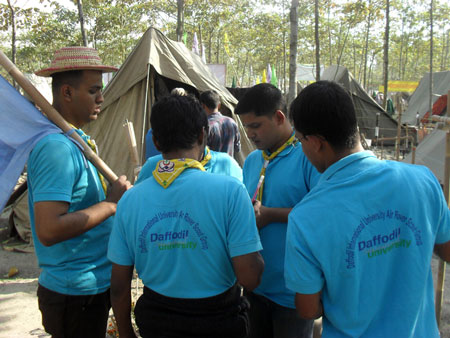 Rovers are discussing among themselves before starting a challenge
The team consisted of 34 members form DIU Air Rover Unit, Girl in Rover Unit and Volunteer Team. Around eight thousand Rovers from all over Bangladesh participated in this national program.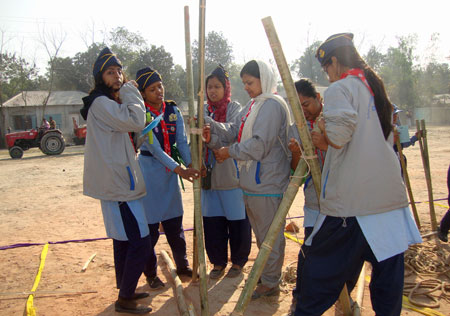 Girls in Rover of DIU Air Rover Unit preparing Gazette
at 5th National COMDECA
It was really a gala gathering for Rovers where they shared and exchanged their views with each other and also gained experienced of Real life situation. Seven days program included challenges on Sound Body Sound Mind, Home Sweet Home, Scout Spirit, Good Turn to Villagers, School Programming, Nature & Life, Global Village, Hiking, Im-possible, Youth & Youth, Fan & Games, Camp Fire and Career Planning.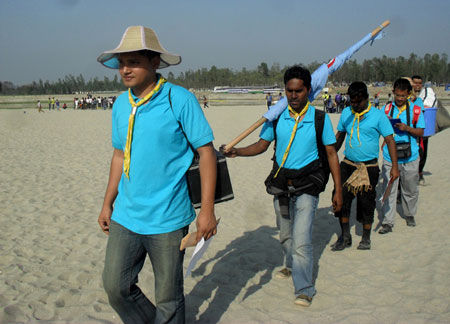 Rovers are going to a hiking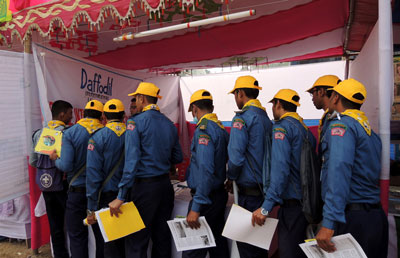 Rovers are visiting DIU Air Rover Unit stall at COMDECA

Ms. Farhana Rahman Setu and Mr. Shaiful Islam, RSL of Daffodil International University Air Rover Unit lead the team.