Daffodil International University holds orientation for Fresher of evening program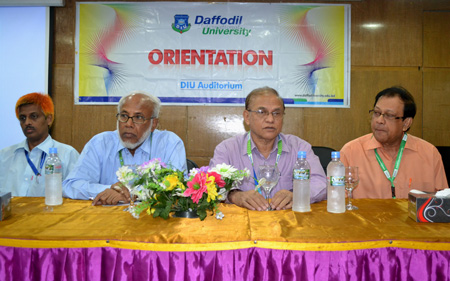 Daffodil International University organized the Orientation Program of newly enrolled undergraduate students of the evening program in Summer Semester of Faculty of Science and Information Technology was held on June 16, 2012 at DIU Auditorium.
Professor Dr. M. Lutfar Rahman, Vice Chancellor, Daffodil International University was present on the occasion as the chief guest.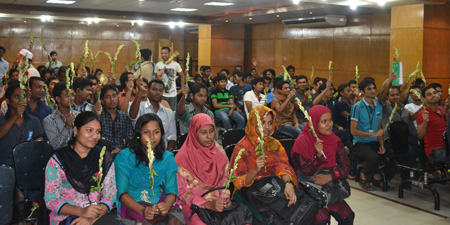 Addressing as the chief guest Prof. Dr. M. Lutfar Rahman, welcomed the students to choose Daffodil International University as their career path and said that Daffodil International University is doing well in all respects. Commitment, Transparency and Quality of Education made the university renowned. DIU provides its students best available resources to pursue their studies and hone their skills. Considering the present situation, DIU is going to offer laptops for students to use on personal basis and thus help them to face the challenges of a globalize world he added.
He also said that three major things-discipline, honesty and quality can make a life success. To be a complete citizen of the country he advised the students to achieve those virtues.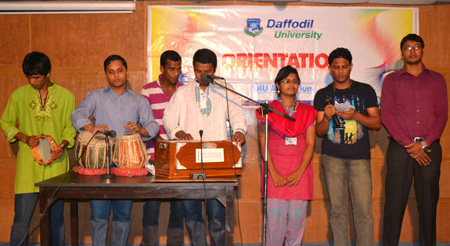 Prof. S. M. Mahbub Ul Haque Majumder, Dean, Faculty of Science and Information Technology urged the students to abide by the rules and regulations of the university and expected utmost utilization of the resources of the university from the students to build a bright future.
The function was also addressed among others by Prof. Dr. Golam Mowla Choudhury, Controller of Examinations & Proctor, Dr. Md. Fokhray Hossain, Registrar. The program was conducted by Mr. Amlan Kishore Moon of Career Development Center. Later the member of DIU Cultural club performed a cultural presentation for the fresher.