Daffodil International University Chairman visits Zirve University in Turkey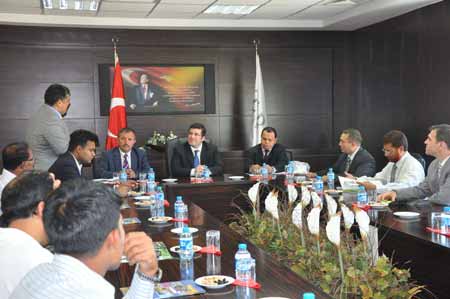 Mr. Md. Sabur Khan, Chairman, Board of Trustees, Daffodil International University visited Zirve University at Gazinatep city in Turkey recently. Mr, Khan lead the 20 members Bangladesh delegation teamed up through the coordination of Turkey Bangladesh Chamber of Commerce and Industry (TBCCI) who participated in the Turkey World Trade Bridge 2012 held from June 4-10,2012 at Istanbul in Turkey which is one of the largest gatherings of World Business Leaders. About 140 countries of the world participated in this world Trade Bridge.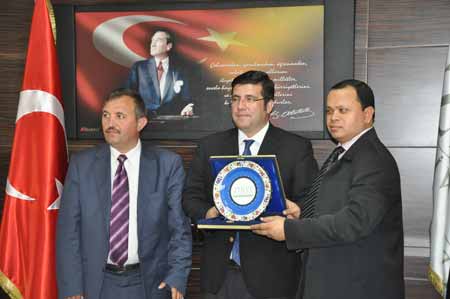 During his visit to Turkey he was accorded a warm reception by Zirve University in Gziantep which is one of the renowned universities in Turkey where he met with a discussion on "Quality Education: Sharing and Exchange" to share the experience of quality education and extend the collaboration between Zirve University and Daffodil International University.
Prof. Dr. Adnan KISA, Rector& President of Zirve University, Prof. Dr. Caner Ozdemir, Dean, Faculty of Engineering and other academicians of the Zirve University.
They exchanged opinions and views on various educational aspects of the two universities regarding educational program exchange, educational cooperation, scholarship and holding international conference on teaching and learning.
Mr. Md. Sabur Khan, Chairman, Board of Trustees highlighted through Web Site the major steps taken by Daffodil International University for ensuring quality and standard education to the students.
He presented DIU's views on the development of higher education in our country, the experiences of the university in developing undergraduate and post graduate degrees and the university's role in meeting the country's human resource needs.