Career Development Center organized discussion program on "Art of Effective Living"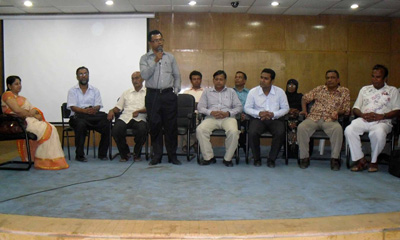 Career Development Center (CDC) of Daffodil International University organized a discussion program and sharing views with guardians regarding "Art of Effective Living" held on June 9, 2012 at Daffodil International University auditorium. The program was conducted by Mr. Syed Mizanur Rahman Raju, Assistant Professor and Coordinator of Career Development Center of Daffodil International University where a large number of guardians and students were present.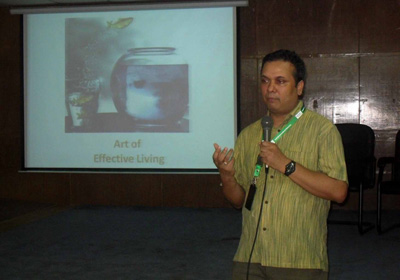 The main objectives of this program is to making students superior attitude, self motivation, impression management, mind mapping and impact in life, transforming failure into success, emotional growth, body language and personality, self evaluation, ethics and human development, career plan; life and beyond, transforming conceptual learning into action within the community, job search techniques in 21st century, mock interview; to get rid of phobia, ICT for development, presentation skills anywhere and self esteem. The guardians also exchanged their views and put valuable suggestions and advice towards the students in the program.