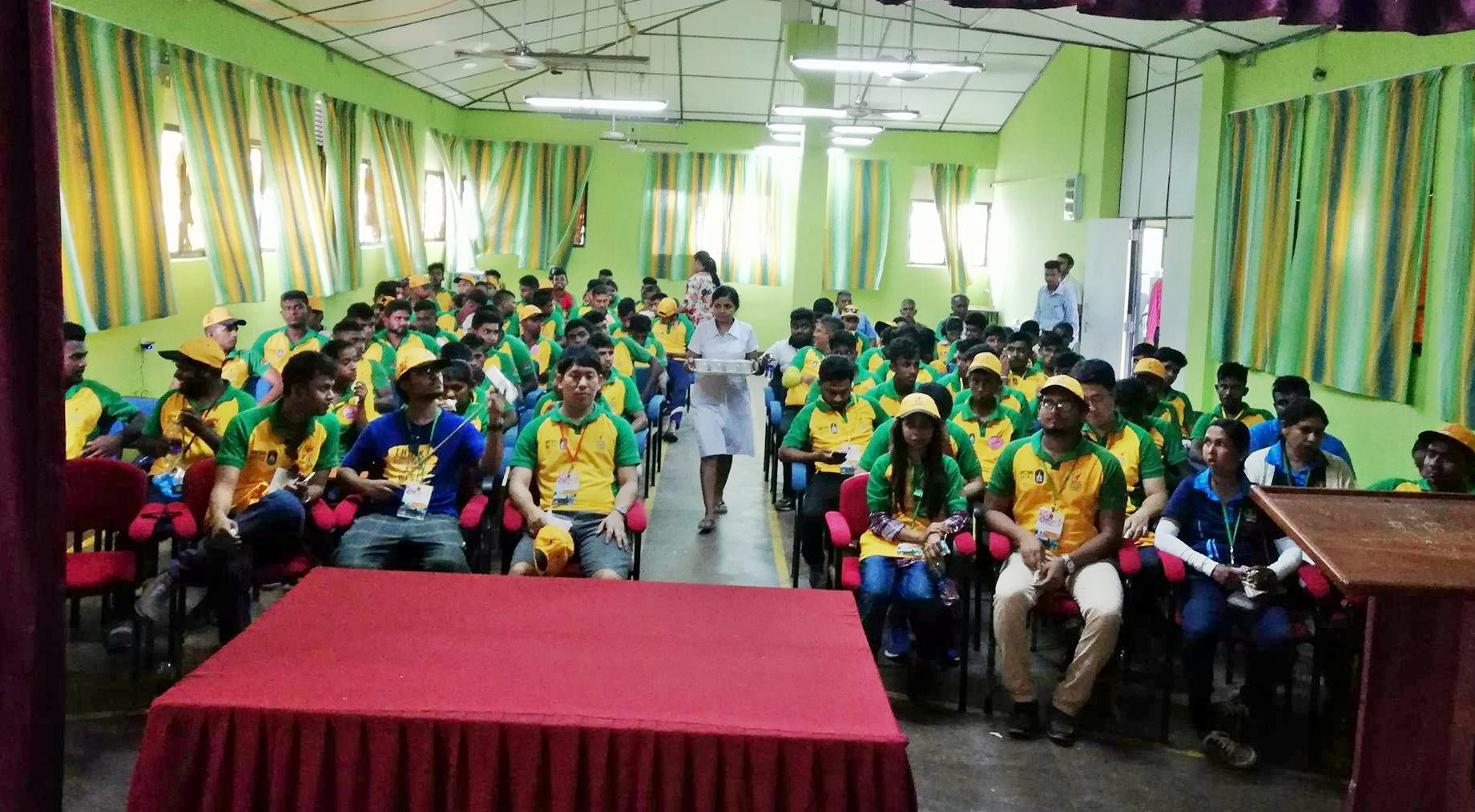 DIU Team members along with other participants at the seminar Hall
A team comprising six DIU students actively took part in the Yowun Puraya Youth Festival 2018, Sri Lanka from 28 March to 1 April 2018 which is a leadership and outward bound training programme bringing together 6000 Sri Lankans and 100 International Participants motivate young people to contribute to the national development process. The programme was organized by the Government of Sri Lanka with The National Youth Services Council (NYSC) which is affiliated with the Ministry of Policy Planning and Economic Affairs in Sri Lanka. His Excellency Maithripala Sirisena, The President of Sri Lanka and Honourable Ranil Wickremesinghe, The Prime Minister of Sri Lanka also attended in the closing of Yowun Puraya-Youth Festival 2018. DIU students took part in different cross cultural activities, sports, camping, gala night events, leadership sessions and so on to get a wide range of multidimensional experience.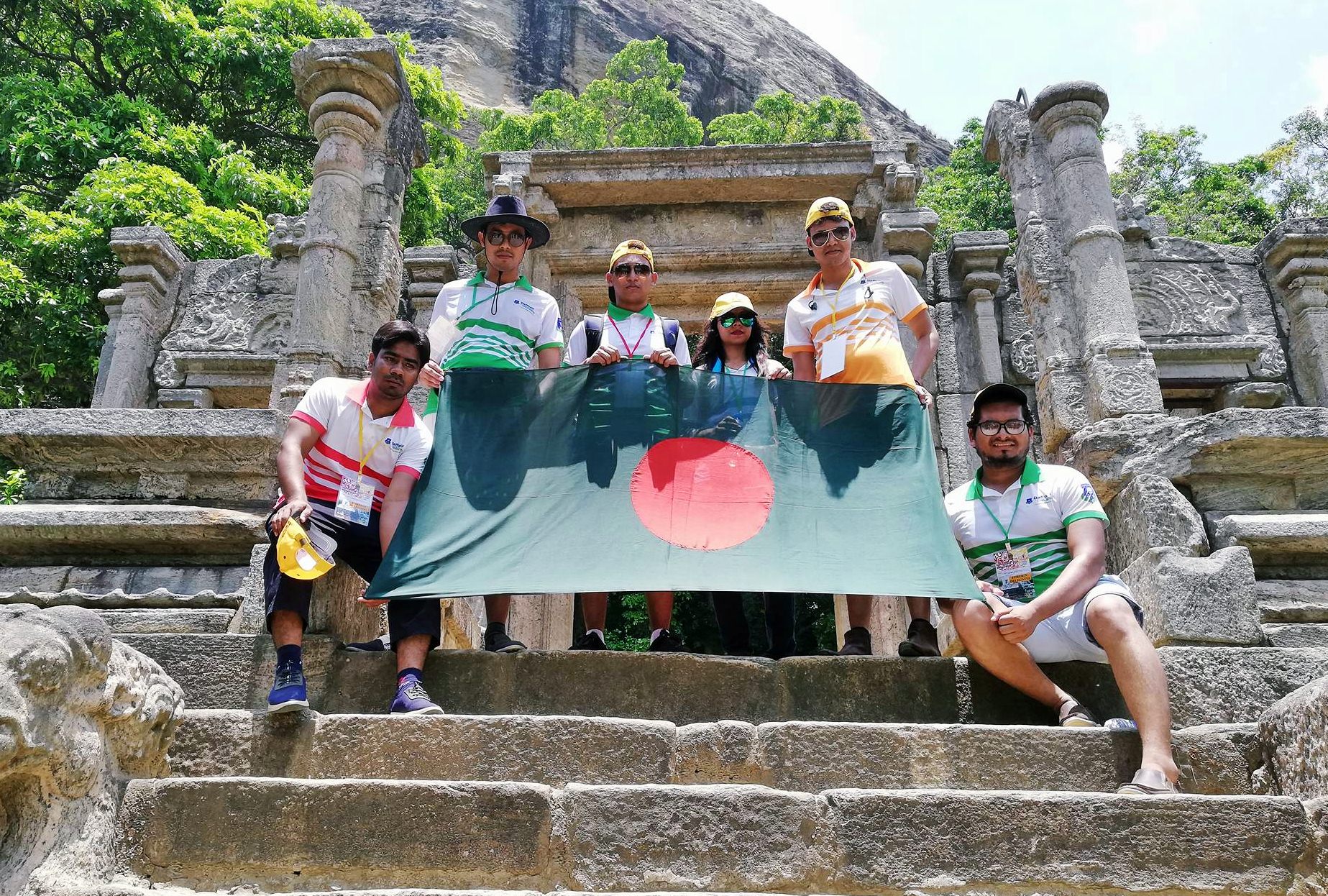 DIU Team members during historical sight visiting 
The aim of this program is to build leadership, Share knowledge and experience about youth development with international youths from many different countries, Engaging participants in dialogues about national development with young people and get their ideas and suggestions. The camp was held in Nikaweratiya, Kurunegala in the North Eastern Province of Sri Lanka which is absolutely beautiful city surrounded by most historical places in Sri Lanka.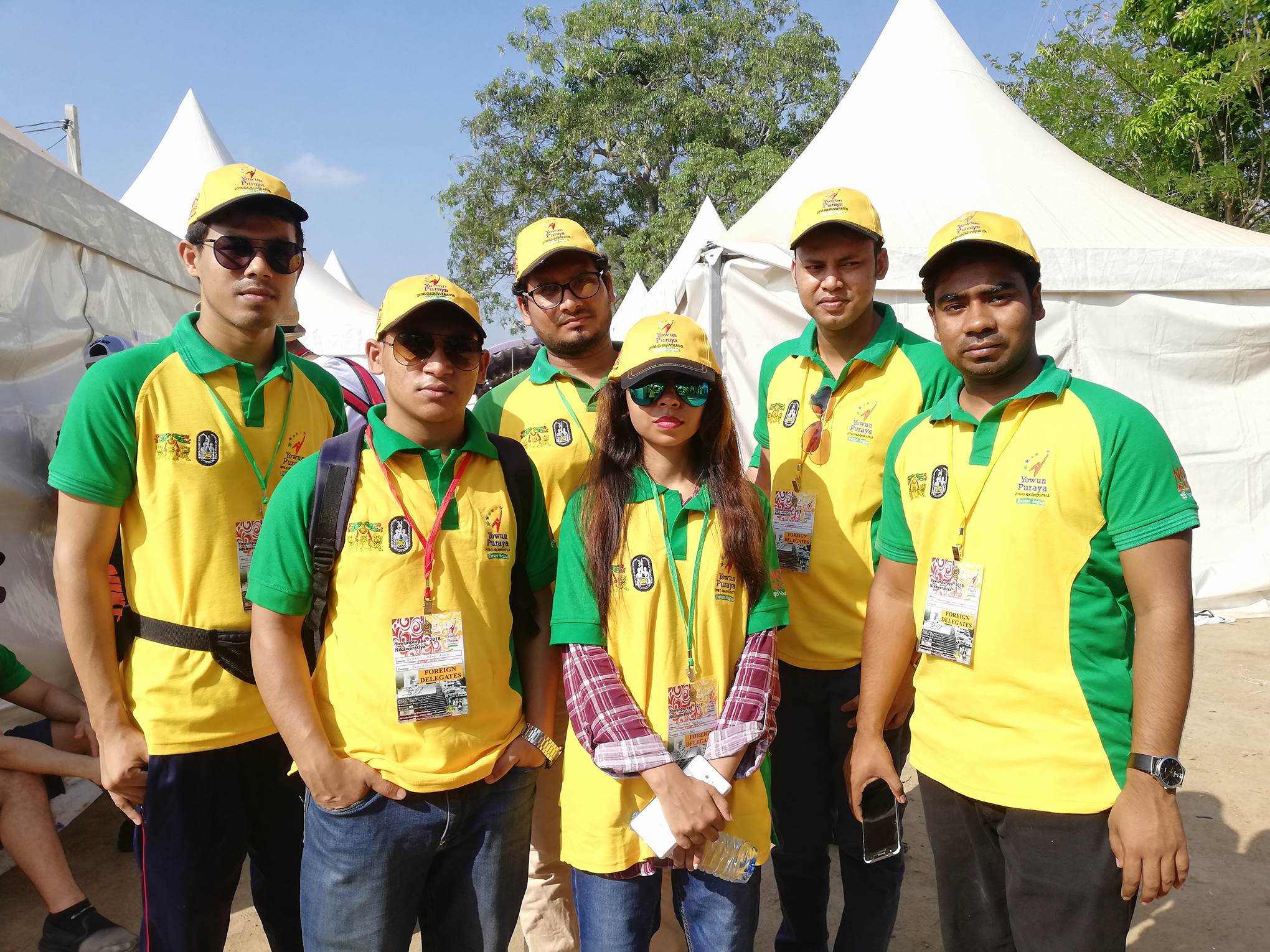 DIU Team members at the Camp