Permanent Campus - Where dreams come into reality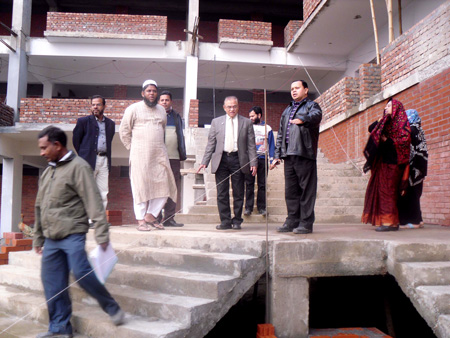 Construction work of Permanent campus of Daffodil International University is progressing rapidly. By this time 4th Floor is completed and the Reinforcement Cement Concrete (RCC) casting of 5th Floor's Roof Top will be complete next week. Electric wearing and cabling of 1st and 2nd Floor is almost completed. Bricks and fittings Works of 2nd , 3rd and 4th Floor is also going on rapidly and hoped to be ready for class before February – 2012 and the work is going on very faster so that within March -2012 a six storied full pledged Academic Building will be completed with all sorts of modern facilities.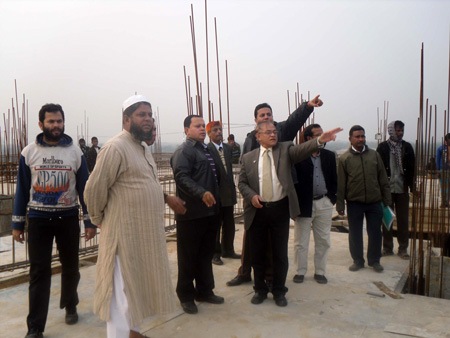 Yesterday (January 13, 2012) Top Management of Daffodil International University visited and stayed whole day at permanent campus to see the progress of construction work of Permanent Campus.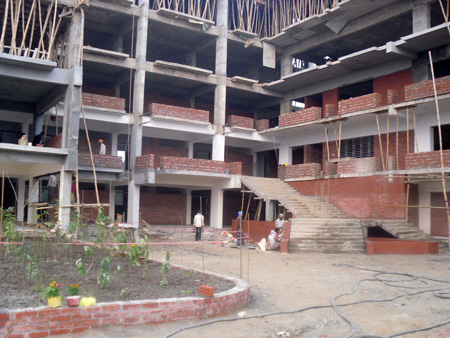 Hon'ble Chairman of Board of Trustees Mr. Md. Sabur Khan and Mrs. Sahana Khan visited the permanent campus at Ashulia and inspected working progress physically.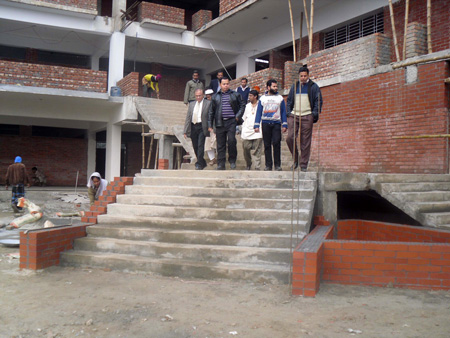 Prof. Dr. M. Lutfar Rahman, Vice Chancellor & Mrs. Rahman, Emeritus Professor Dr. Aminul Islam, also visited the campus with Hon'ble Chairman.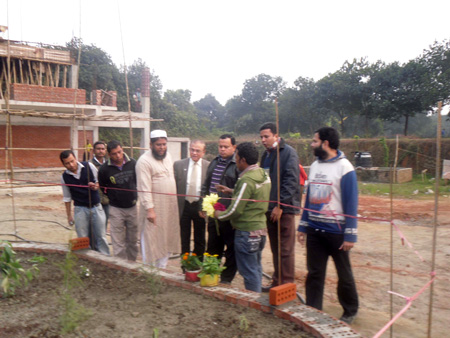 Dr. Md. Fokhray Hossain, Registrar,Mr. Md. Mominul Haque Majumder, Mr.Md. Emran Hossain, Deputy Registrar, Mr. Mezhabur Rashid Manik, Mr. Sabbir Ahmed Polash, Sr. Assistant Director, (Planning & Development), Mr. Najim Uddin Sarkar, Assistant Director(Planning & Development), Md. Anowar Habib Kazal, Assistant Director (Public Relations) and other High Officials were present during their vist.