Daffodil International University organized Workshop on
"Planning and Delivering Effective Lectures" for faculty members and
"Make yourself Employable" for the students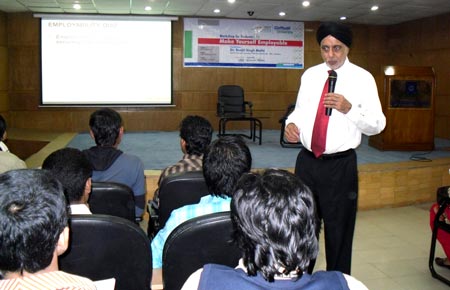 Dr. Ranjit Singh Malhi, TQM Consultant, Sdn.Bhd, Malayasia conducting the workshop
Two make the faculty members more efficient and effective in teaching and make the students more competent in job market Daffodil International University organized two workshop on "Planning and Delivering Effective Lectures" for the faculty members and "Make yourself Employable" for the students at university auditorium on December 28, 2011. Dr. Ranjit Singh Malhi, TQM Consultant, Sdn.Bhd, Malayasia conducted both the workshops. Human Resource Development Institute of Daffodil International University organized these workshops as part of 1st National Conference on Teaching & Learning. Dr. Yousuf M. Islam, Executive Director, HRDI also addressed the workshop and distributed certificates among the participants. A large number of faculty members and students participated both the workshops.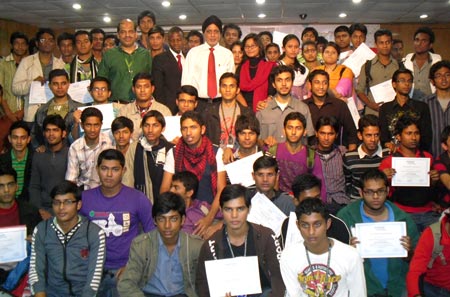 Dr. Ranjit Singh Malhi, TQM Consultant, Sdn.Bhd, Malayasia
and Dr. Yousuf M. Islam with the Participants of the workshop
Dr. Ranjit Singh Malhi is a world renowned Management Consultant specializing in Total Quality Management, Management Development, Personal Development, Teaching and Learning and Graduate Employability. He has conducted more than 600 in-house andpublic training programmes for Malaysian and international organizations includingNestle (Malaysia) Ltd., Ministry of Higher Education, Malaysia, University of Malaya,Media Prima Berhad, Sime Singapore Limited, Bahrain Petroleum Company, Galfar Engineering and Contracting LLC, Oman, Ministry of Education, Kingdom of SaudiArabia, Ministry of Development, Brunei and Indiana University, USA.