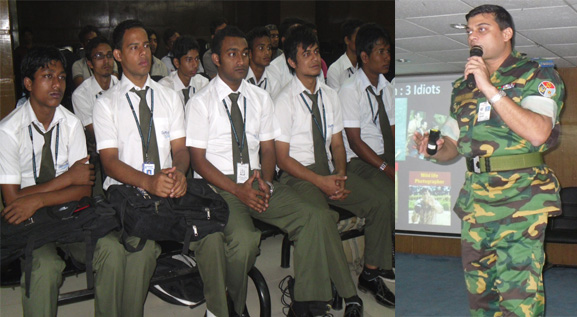 Career Development Center of Daffodil International University organized a Seminar on
"Know your passion: A career in Armed Forces" on November 20, 2011 at DIU Auditorium for the students. The seminar was conducted by Major Syed Obaidullah Hel Shafi, Group Testing Officer, Inter Services Selection Board & Lt. Jakaria Pervaz, Psychologist, Inter Services Selection Board.
A large number of students of Daffodil International University and Daffodil International College participated in the seminar.